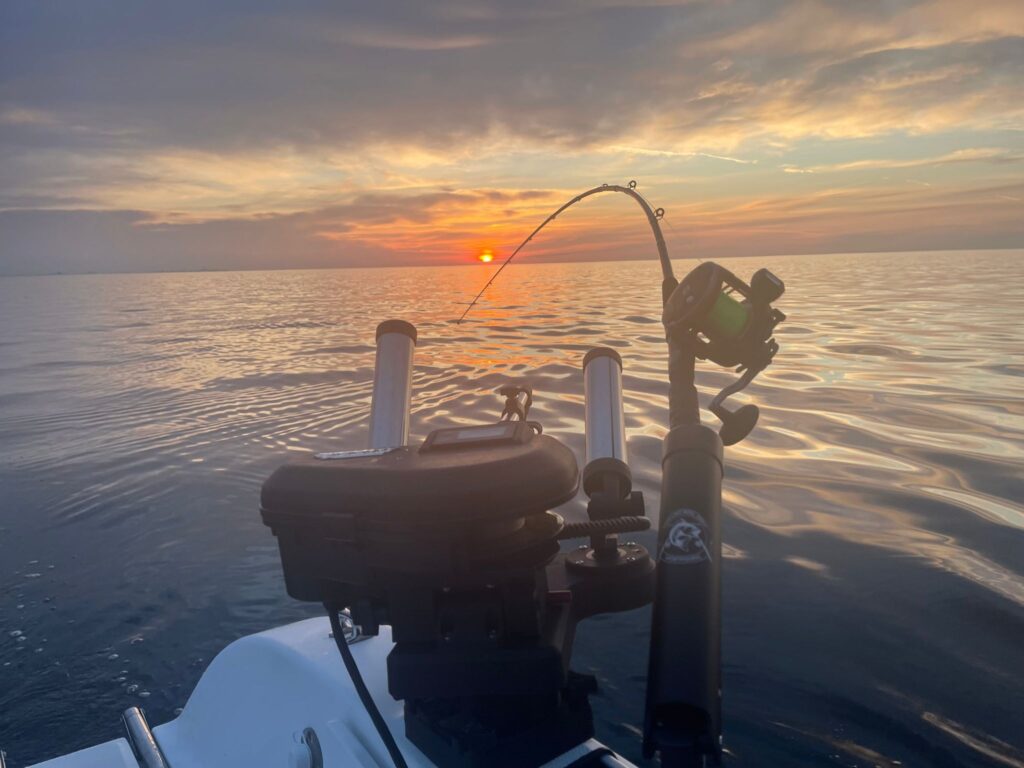 Welcome to Trolling Reel Deep Sportfishing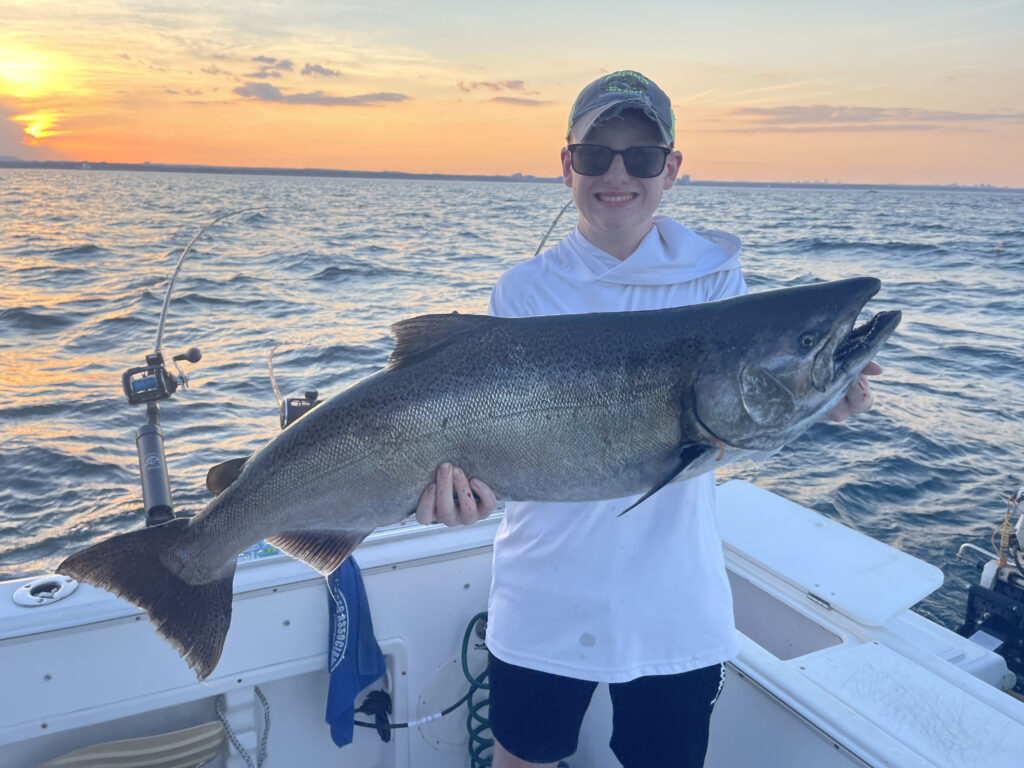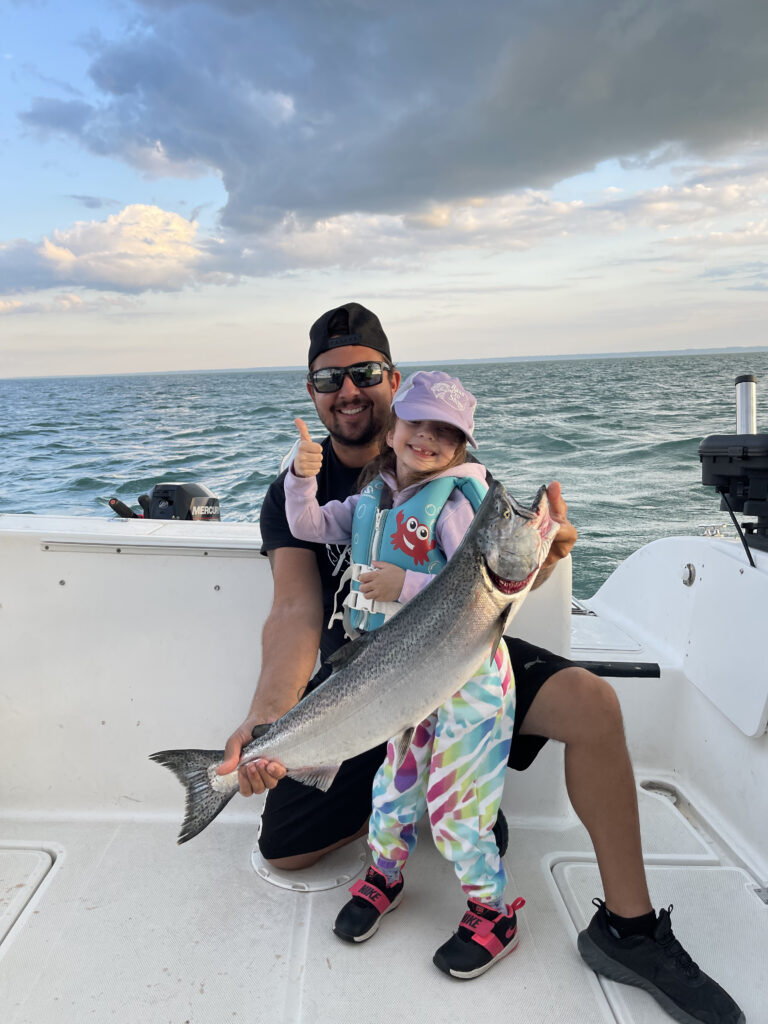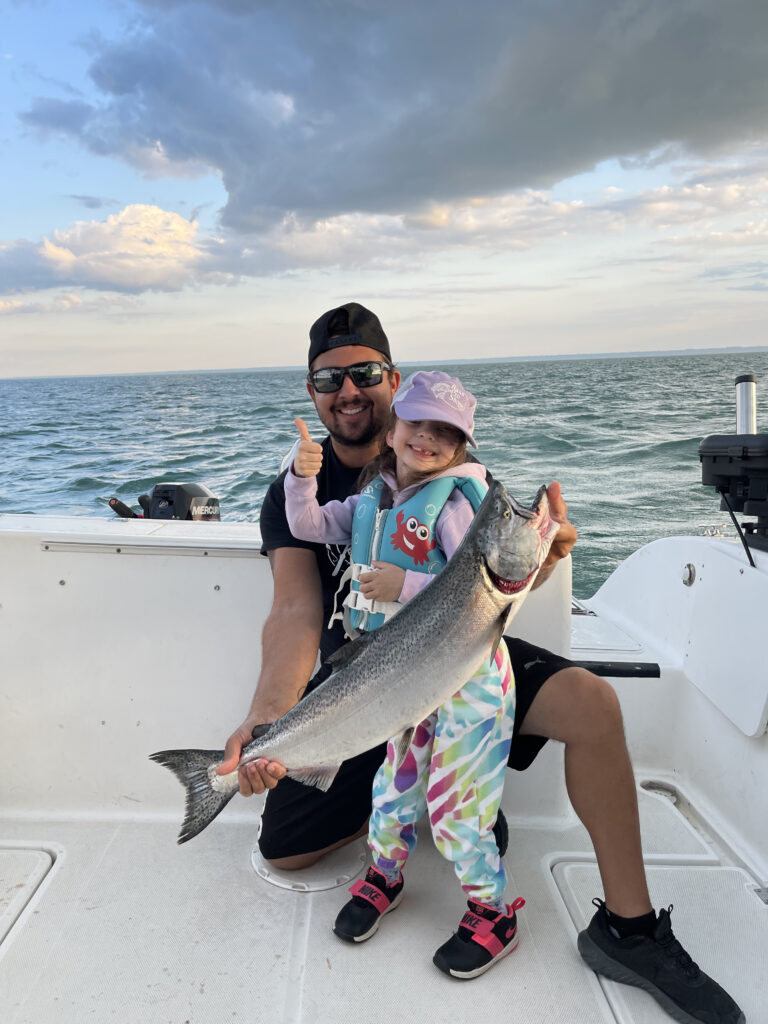 Lake Ontario Fishing Tours
The waters around the Bronte Harbor Ontario are some of the most fertile and finest fishing grounds in Lake Ontario. Schedule your adventure with us today to catch trophy Kings, Coho, and Steelhead on Lake Ontario. Join us for the catch of your life!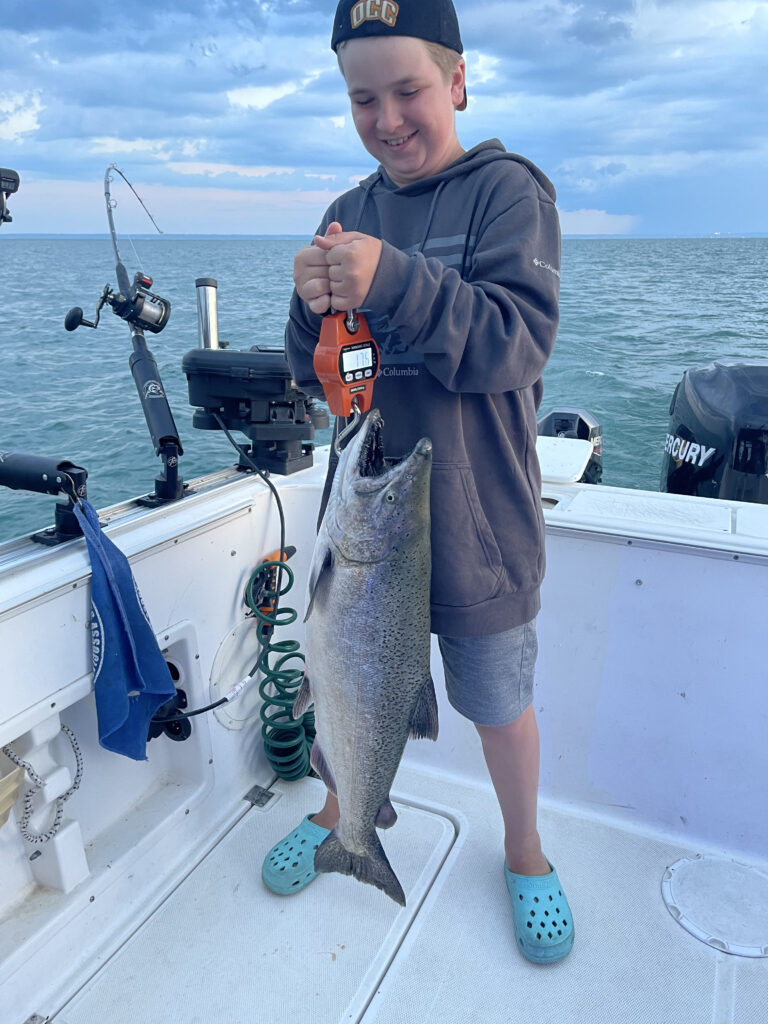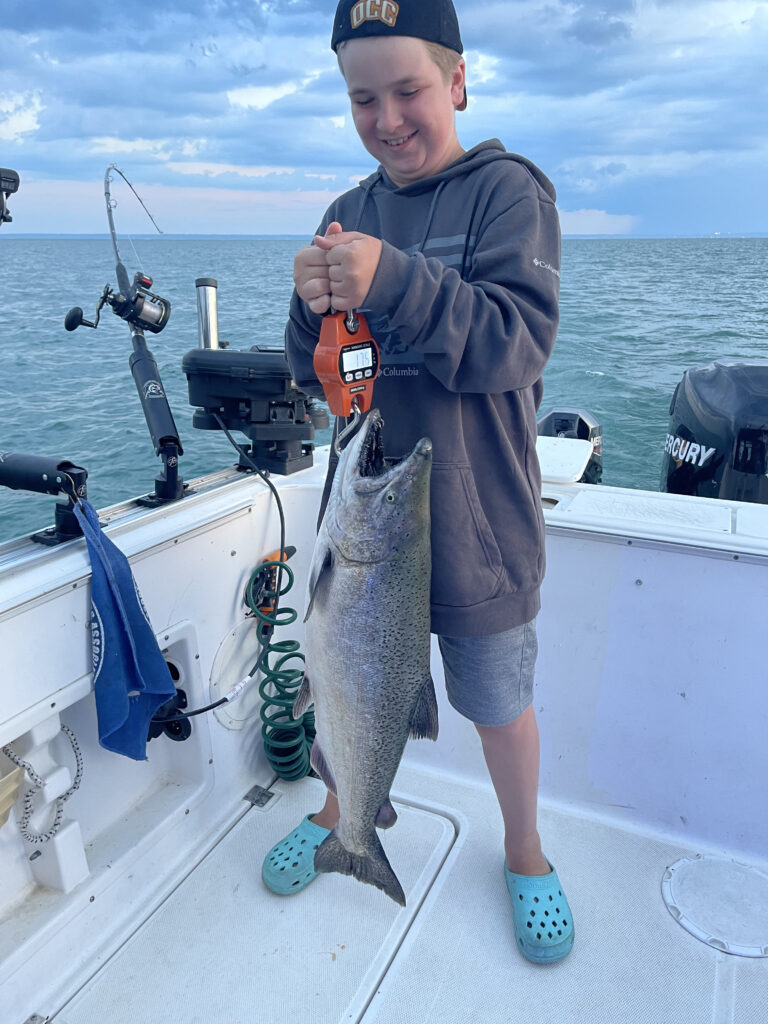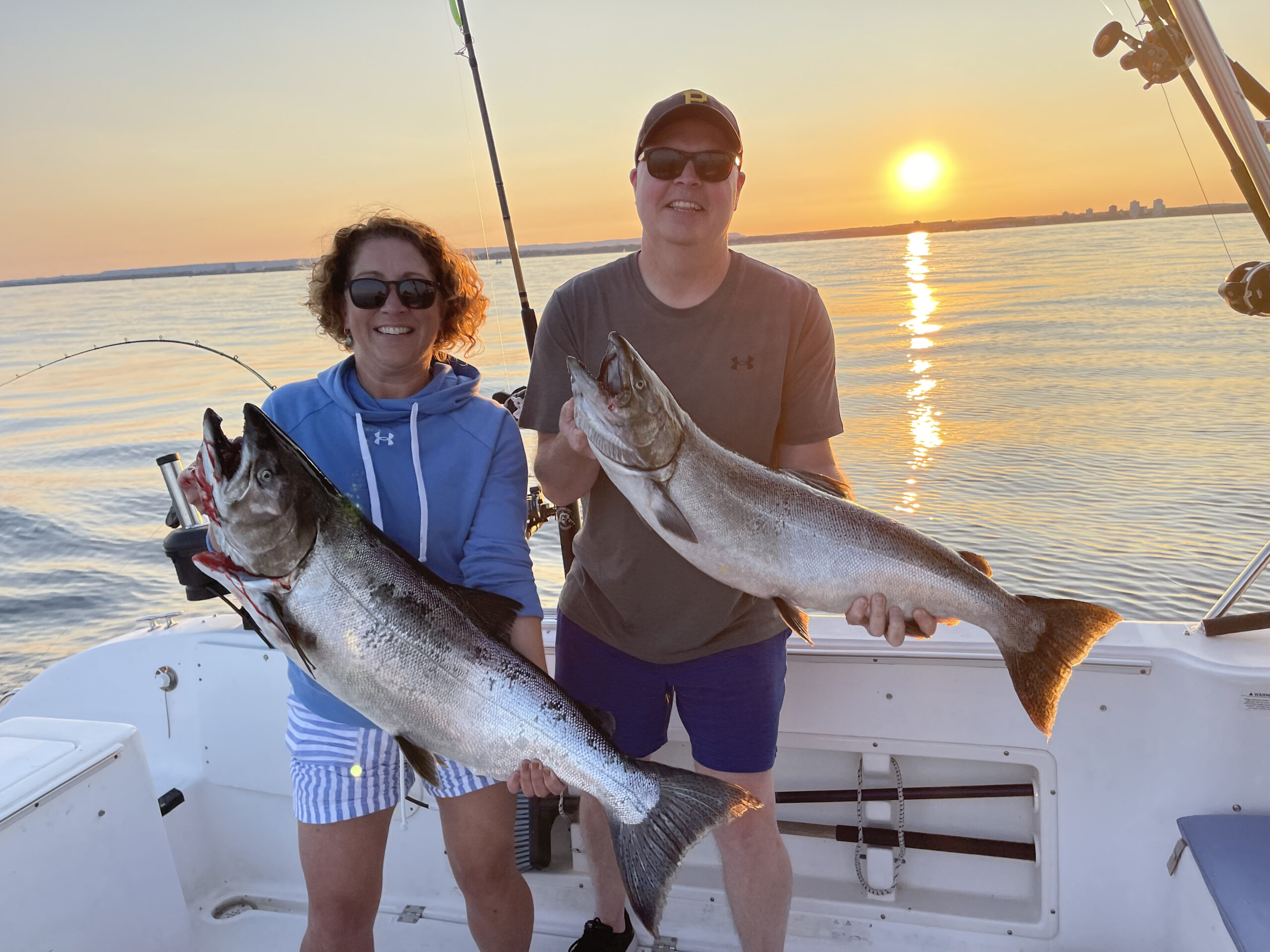 Fishing Charter
With Sergio's experience, we will not only get you to where the fish are – but we'll get you hooked on them too. Our crew is knowledgeable and friendly – ready to take you on the trip of your dreams.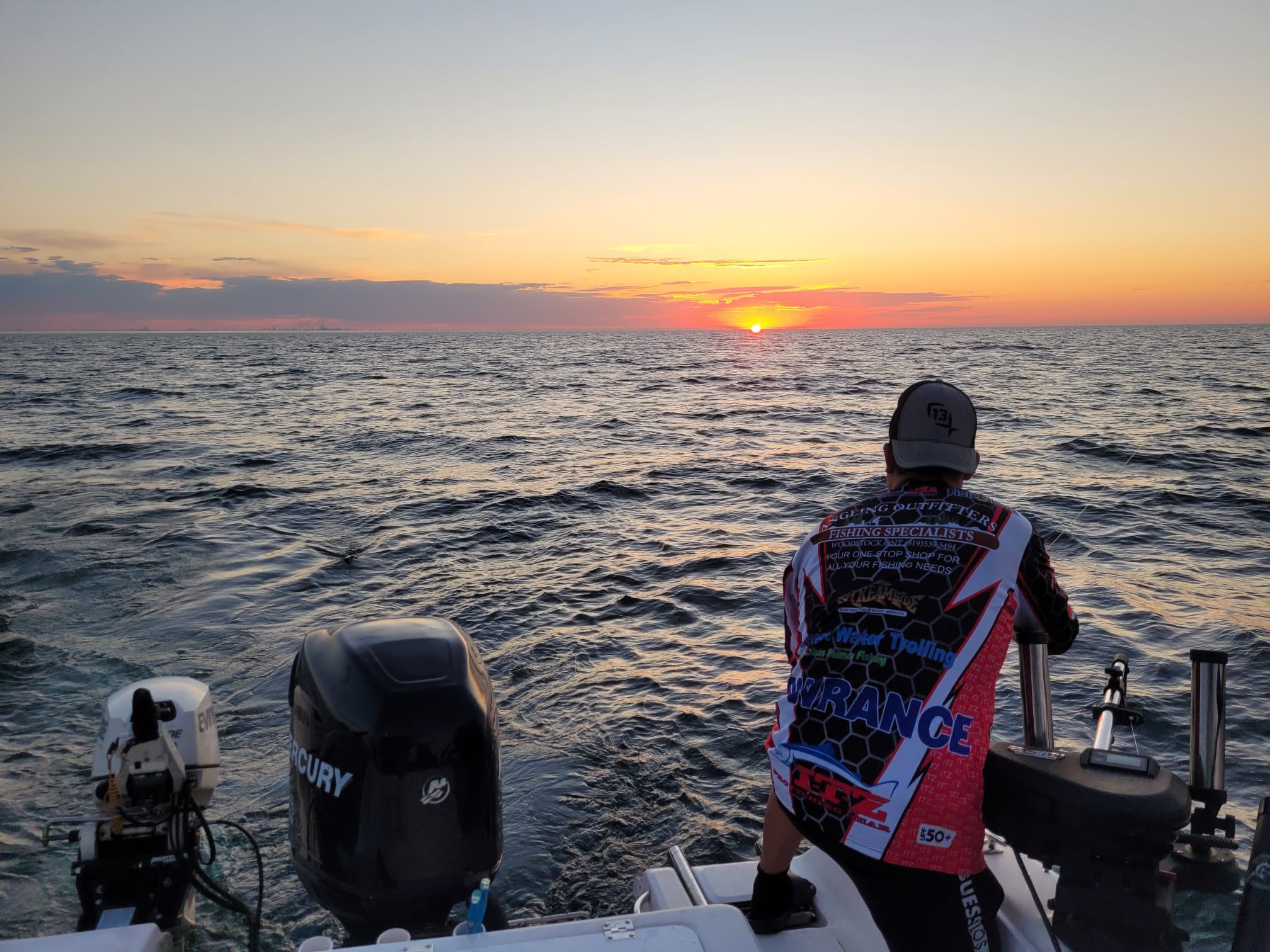 Offshore Fishing Style
We strictly troll out on the great lakes, that means from the moment the boat leaves the dock the boat never stops moving till we dock again!
Folks have fought some monster king salmon aboard with us! Which is an incredible challenge for sure!
---
The Captain
Sergio Ferreira has been fishing Lake Ontario and Lake Erie for many years! With each trip out his primary and foremost priority is your safety. After safety his next priority is to make sure you have a memory of a lifetime out fishing! Sergio is fully certified through Transport Canada SVOP, SDV-BS, MBFA and ROC-M!
Sergio has also been a Pro-Staffer for GRC Trolling Flies and Torpedo Fishing Products for the last several years. He also works closely with Sweet Water Trolling. If you're looking for the latest salmon tackle and giveaways make sure you check out Sweet Water Trolling.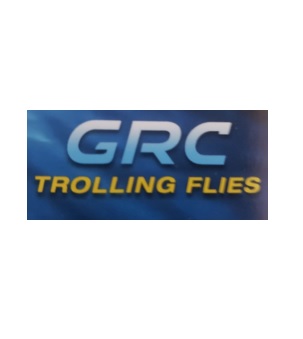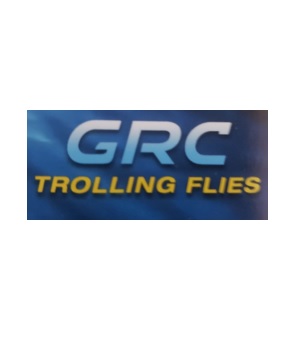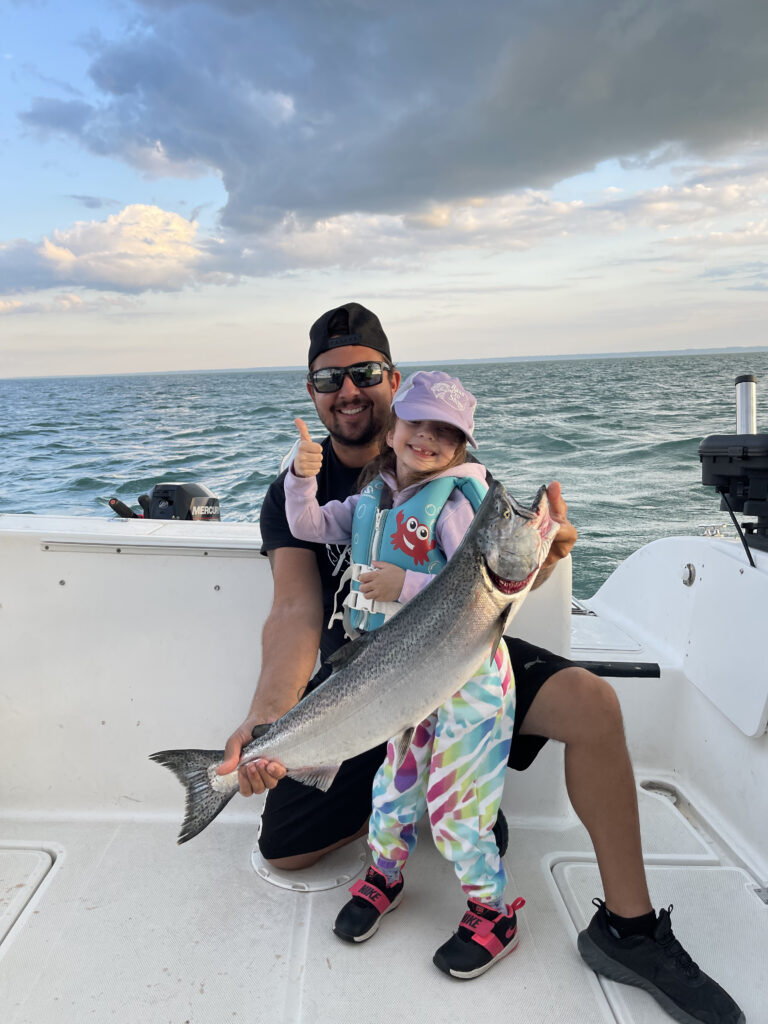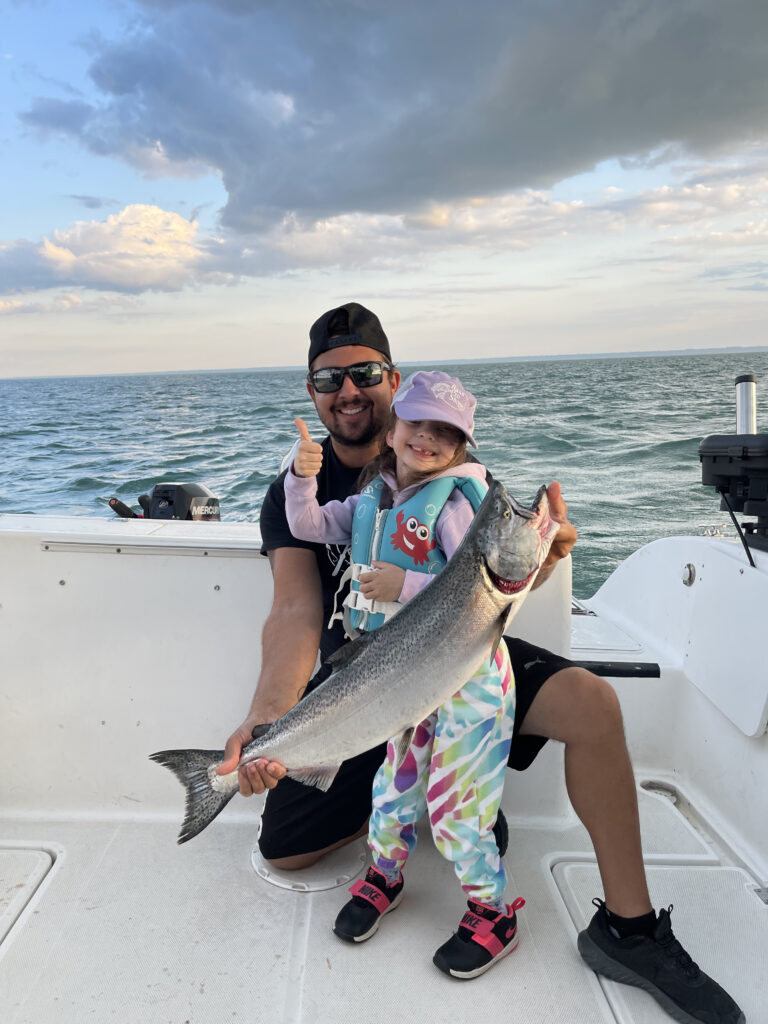 ---
The Vessel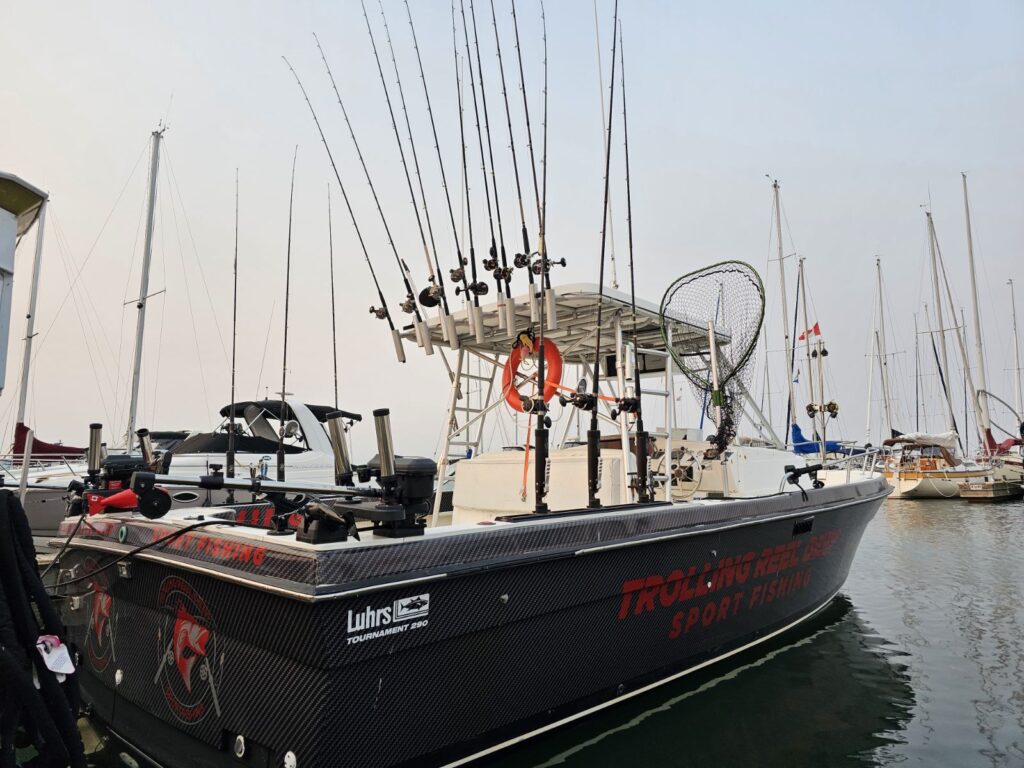 Luhrs Tournament Series
Here is the vessel we use for our trips, it is fully loaded with the best of the best electronics and fishing equipment!
Garmin Sv95 x 2
Garmin Autopilot
2 Scotty High Performance 2116 Downriggers
Fishhawk X4D
Marine Radio VHF
Washdown Station
Fishbox to keep your catch fresh!
Crusader 350HP X 2
Canadian Fishing Solutions Tracks
Custom Canadian Fishing Solutions Rod Holders X 6
Streamside Rods
Penn Reels!
Transport Canada certified lifejackets
Washroom! and much more!
---
Book your trip!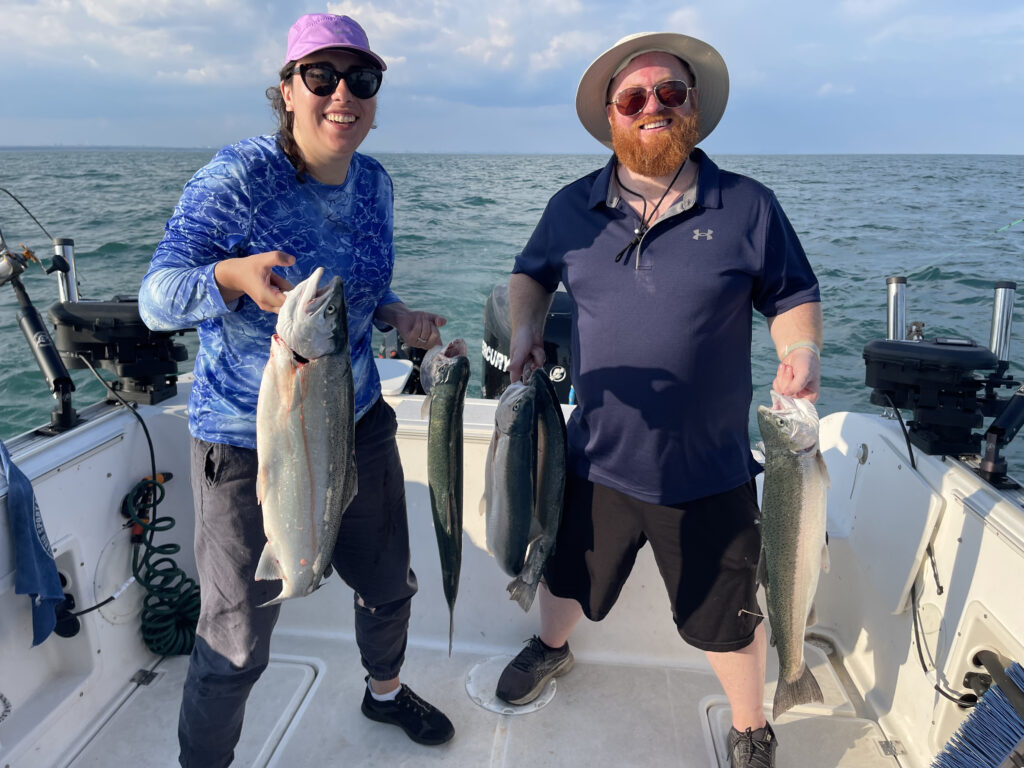 We go out with groups of 6 max, this keeps it spacious and fun for everyone. Charter trips are perfect for bachelor parties, birthday's and many other types of events. All our trips are private!

| | |
| --- | --- |
| Duration | Group Price |
| 4 Hour | $600 |
| 6 Hour | $750 |
| 8 Hour | $960 |
| Travellers Pack (10Hrs) | $1200 |
---
Apparel
---
Directions and Accommodations
Marina
Bronte Outer Harbor – 2340 Ontario St Oakville Ontario L6L-6P7
Accommodations
Quality Suites Oakville – 754 Bronte Road , Oakville Ontario L6L- 6R8
(905)- 847- 6667
Stay bridge Suites Oakville/Burlington 2511 Wyecroft Rd L6L-6P8
(905)- 847- 2600
Holiday Inn & Suites Oakville 2525 Wyecroft Rd L6L- 6P8
(905)- 847-1000
The hotels listed above are 5 mins or less from our boat, If you have any other questions and concerns please contact us. We are more than happy to help you as best as we can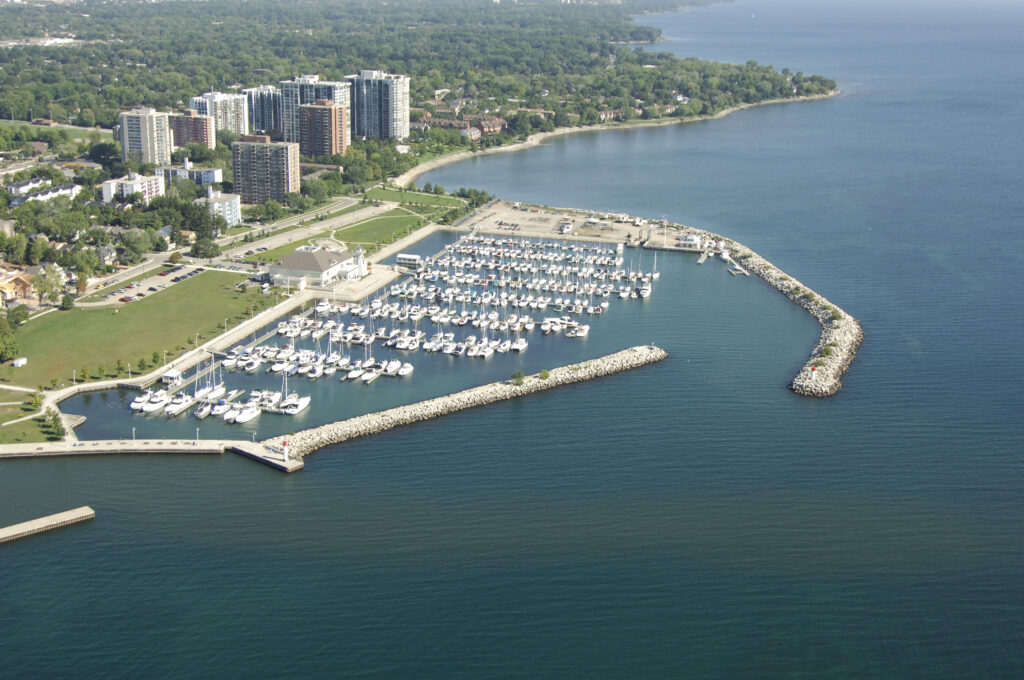 ---
Frequently Asked Questions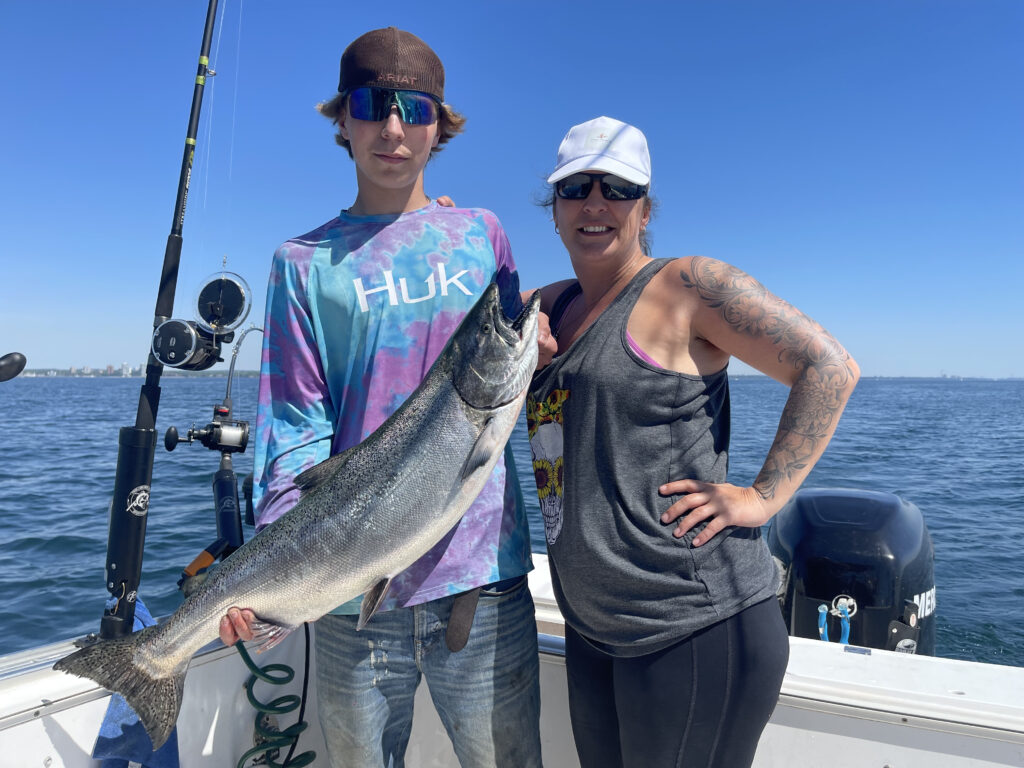 Do I need anything?
Yes, the first and most important requirement is an up to date Fishing license, those can be purchased online, your nearest Canadian Tire or feel free to contact us! We also recommend you bring Sunscreen and some snacks also if you are prone to sea sickness we also recommend using gravol or the patch behind the ear.
What happens if the weather is bad?
If the weather is bad Capt Sergio will contact you hours before to alert that it is not safe out for trips . At this point he will discuss re-booking with you or waiting out the storm (if its possible) Refunds on deposit are accepted if cancelled 48hrs before.
What are your COVID measures?
Here at Trolling Reel Deep Sportfishing we take your health very serious. Before all trips we fully wash the deck and reels and all touch points. On board you will find hand sanitizers and masks. All passenger board the vessel are subject to a temperature reading. Day prior to your trip the Captain will make a phone call to make sure no symptoms are present of COVID-19
Can I extend my group?
Absolutely, If you book a trip and you want to add more that's not a problem at all. We just ask to give us a few days notice so we can prepare more rods !
What are the methods of payments?
We can accept cash, credit or e-transfer which ever one is more convenient for you.
Do you clean the fish?
Yes we will take care of our clients right till the end of the day , All we request is that you bring your zip lock bags and we will fillet the fish for you !
What happens if its raining?
We are aware of the possible scenarios when it comes down to rain we still fish! We have a enclosure and windows to keep you dry! , The only time we will not fish is if it is thundering and lightning.